Today's prison sentence for Chinese tourist driver Jing Cao will do nothing for road safety, says the car review website dogandlemon.com.
Editor Clive Matthew-Wilson, who is an active road safety campaigner, says:
"Aside from satisfying some primitive lust for revenge, this sentence achieves nothing. It won't bring back the dead child, nor will it deter other tourist drivers from making similar mistakes."
"The simple fact is: Jing Cao should never have been allowed behind the wheel of a car in the first place."
"If you're looking to blame someone, blame the government ministers.  They had the chance to deal with this problem, yet they chose to let this carnage continue."
 "A car is as dangerous as a loaded gun. The police would prosecute someone who handed a loaded gun to an exhausted and confused tourist. Yet, when a company rents a car to the same tourist, it's somehow okay."
"Thanks to our government ministers, a rental company is free to hand the car keys to someone who is exhausted, doesn't know what the lines down the middle of the road are for and doesn't know which side of the road to drive on."
 "A New Zealand truck driver would be legally prevented from driving his vehicle after a 28 hour flight, but somehow it's okay if you're an overseas tourist. This is simply wrong."
"The government says we can't legally test foreign drivers before they get behind the wheel of a car. Really? Does that mean that police aren't allowed to breathalyze a foreign driver?"
"No one is suggesting that foreign drivers resit their licence test. What I'm saying is: there's a proven driver competency test already in existence, yet the government is too lazy or ignorant to use it."
Matthew-Wilson's proposed test would be based on a simple, but highly successful mechanical test, developed by London Transport in the 1930s. The London Transport test was so effective at weeding out unsafe drivers that it was adopted by the Royal Air Force for evaluating fighter pilots and was still in use in the early 21st century.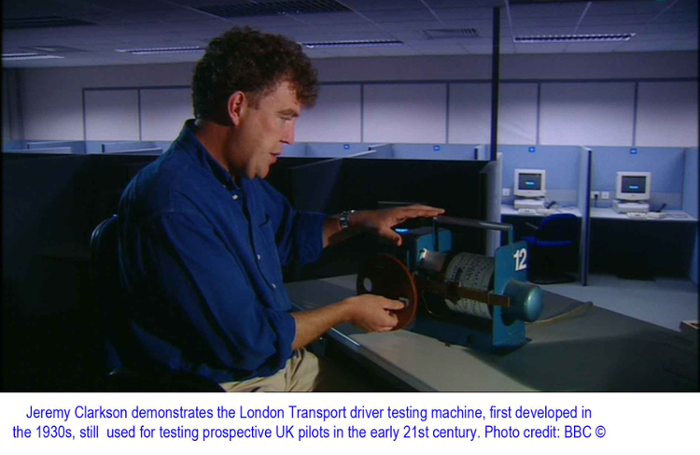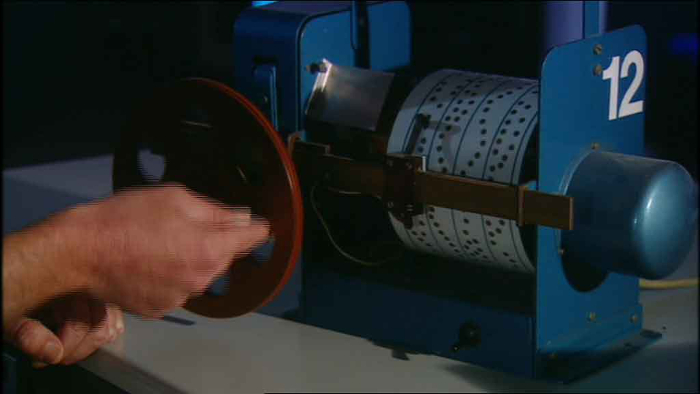 Matthew-Wilson's proposed test would require drivers to follow a simple moving object on a touch computer screen. This would test eye-hand coordination and general alertness.
Matthew-Wilson believes about a third of recent arrivals in this country would fail such a test.
"Some would just be tired, some would need some basic retraining on issues— like which side of the road to drive on—and some would simply lack either the awareness or skills to drive safely in this country."
"Surely it's in everyone's interest to keep these unsafe drivers off our roads"
MAIN RELEASE ENDS. FURTHER USEFUL INFORMATION FOLLOWS:
Matthew-Wilson's plan to prevent tourist accidents:
1.     Restrictions on the renting of vehicles to travellers within 24 hours of their arrival from overseas.
2.     An interactive, computer-based competency assessment that must be completed before a vehicle can be rented to a traveller recently arrived from overseas.
This same test should apply before a vehicle ownership can be transferred, if the purchaser of the vehicle is using a foreign passport or international driver's licence.
3.     A register of foreign drivers operating vehicles in New Zealand. Rental companies would be required to lodge details, in an NZTA database, of vehicle hires to individuals where their passport shows they have arrived in the country within the previous month.  Where Police have concerns about the operation of any vehicle by a foreign driver, they should have the power to restrict the use of further vehicles by that driver.
4.     Changes to road engineering, with improved signage, rumble strips, median barriers and roadside fencing installed wherever practicable on all high-risk rural roads, not just the few roads selected by the government for special treatment.
5.     Improvements to the rental vehicle fleet.
a.     a requirement that all rental vehicles meet reasonable crash standards.
b.     a requirement that all rental vehicles have electronic stability control.
6.     Encouragement of alternatives to self-driving
Matthew-Wilson says the government has spent years encouraging tourists to come here, without giving much thought to the fact that many of these tourists would be driving without suitable skills.
Matthew-Wilson says many tourists drive because of a perceived lack of suitable alternatives.
"The crisis over tourist accidents offers an unprecedented commercial opportunity to provide tourists with alternatives to driving. We should be making commercial drivers available to operate tourist rental vehicles. We should be organising bus and minibus tours, together with full-scale train operations aimed squarely at the tourist market."
• Clive Matthew-Wilson's 14,000 word report on tourist accidents is attached. 
Geography: